Work Package 4: Nutrition policies​
Turning project results into policies
Problems associated with poor nutrition and unhealthy eating habits have affected and will continue to affect many generations of Europeans.
This project team aims support the implementation, transfer and integration of the results and outcomes of the Best-ReMaP Joint Action into national and EU-level policies in the areas of food reformulation, food marketing and public procurement of healthy food in public settings.
Benefits to European citizens
Lasting, sustainable policies will contribute:
to an increased offer of healthier options of processed foods (by reducing salt, sugar and fat content) available in EU (super)markets;

to a reduced marketing pressure of unhealthy foods and drinks on children;

to a higher quality of menus within public institutions.
This WP will strongly collaborate with the core WPs; and the outcomes regarding food reformulation, food marketing and advertising to children and public procurement will be channeled into a series of meetings both on European level and nationally in a group of participating countries. These events will primarily involve policy makers, but in a second round also include other stakeholders such as food producers and retailers.
D4.1 Roadmap of relevant national and EU policies incl. the list of national and European stakeholders (January 2022)

D4.2 Report on Options towards Integration into National Policies and Sustainability (May 2022)

D4.3 Prototype database, with recommendations for further steps (July 2023)

D 4.4 Report on sustainability and integration in national policies (September 2023)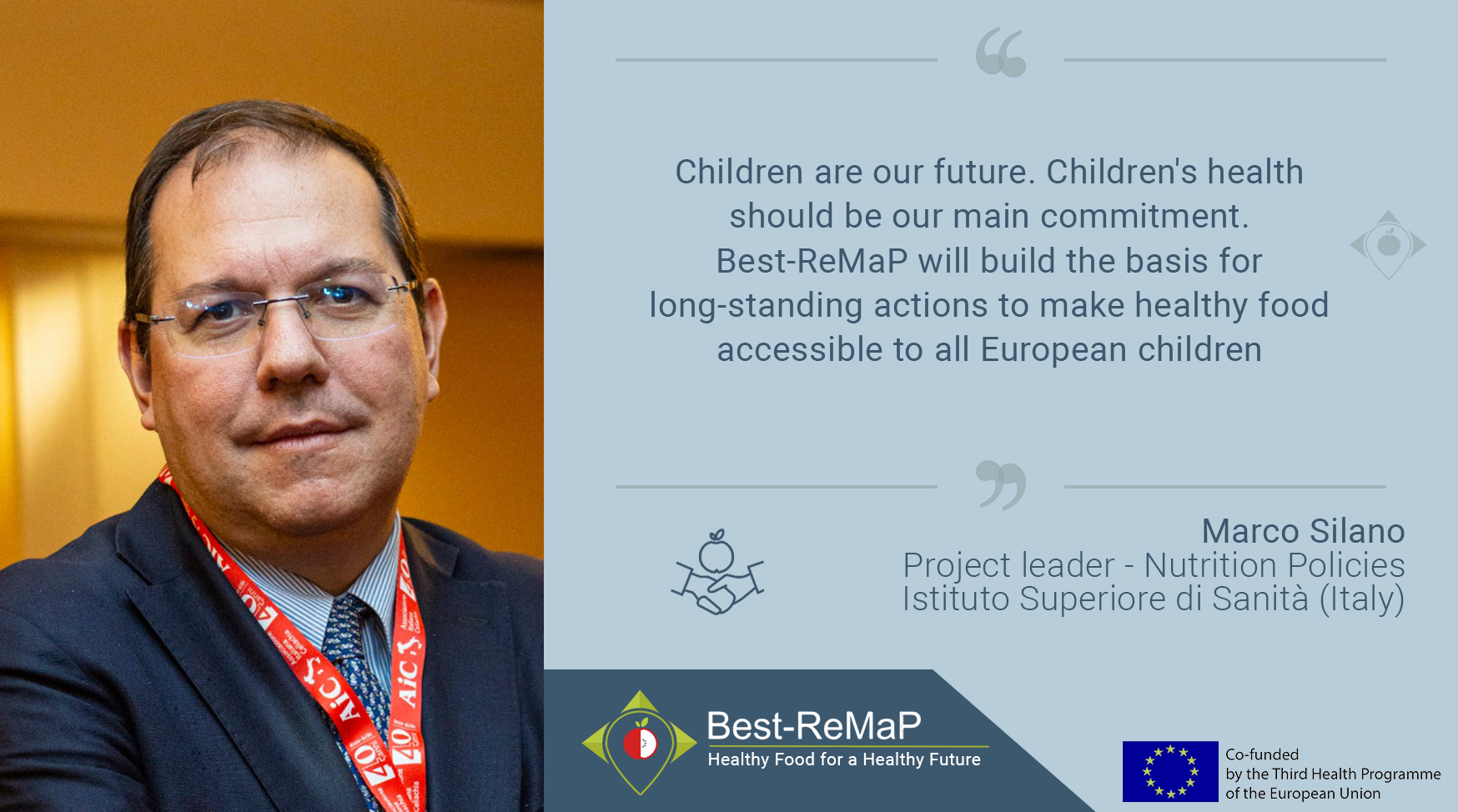 The content of this website represents the views of the author only and is his/her sole responsibility; it cannot be considered to reflect the views of the European Commission and/or the Consumers, Health, Agriculture and Food Executive Agency (CHAFEA) or any other body of the European Union. The European Commission and the Agency do not accept any responsibility for use that may be made of the information it contains.