Newsletter: JACARDI - Advancing Cardiovascular and Diabetes Health in Europe
In our opening newsletter, we are pleased to introduce the Joint Action on CARdiovascular Diseases and DIabetes (JACARDI). This ambitious project seeks to address the growing burden of cardiovascular diseases (CVD) and diabetes (DI) in Europe. In this first issue you can read about
Kick-Off meeting highlights

Spotlight: Istituto Superiore di Sanità (ISS)

Meet the Leaders

Unveiling the JACARDI Logo – Where Simplicity meets Purpose

The project in a nutshell

Project Relevance and Objectives

Key Focus Areas for Improving Cardiovascular and Diabetes Care

Geographical Coverage and Pilot Implementations

Standardization and Scalability

Sustainability for a Healthier Europe

3 days full of ambition, visionary speakers and collaboration
The JACARDI project kick-off meeting spans over three days and includes a diverse range of activities and presentations. The event starts with the official opening session featuring esteemed figures providing insights into the project's significance. Distinguished keynote speakers will address crucial topics like:
Ethnic inequalities in health, a focus on NCDs burden in migrants' population in Europe by professor Charles Agyemang;
EU's health policy priorities and their practical implementation in programs by DG Sante;
overview of grants associated with JACARDI, shedding light on synergies and collaborative opportunities by HaDEA;
World Health Organization's priorities on CVDs and DM
How to change the track of policymaking and testing of narratives in public health by experts of Imperial College London and New York University.
The agenda provides a platform for in-depth discussions on each WP's objectives, and the event also addresses administrative and financial aspects. Additionally, the agenda highlights the importance of mental health and well-being, incorporating physical activities during coffee breaks and providing various social events to foster collaboration and inspire participants. The inclusion of remote attendance options further demonstrates a commitment to accessibility and inclusivity in the project's collaborative efforts. Overall, the kick-off meeting aims to set the tone for the project's successful implementation, solidifying the comprehensive approach and commitment to the successful launch of JACARDI.
Spotlight: Istituto Superiore di Sanità (ISS)
At the forefront of biomedical and public health research in Italy, the Istituto Superiore di Sanità (ISS or the Italian National Institute of Health), stands as the prominent technical and scientific body of the Italian National Health Service. With a mission centered on the promotion and protection of national and international public health, ISS engages in activities spanning research, surveillance, regulation, control, prevention, communication, guidance, and training.
Focused on diverse health arenas, including neurological, psychiatric, oncological, cardiovascular, endocrine-metabolic, and infectious diseases, ISS collaborates with national institutions and actively contributes to global health initiatives. Its commitment extends to international cooperation, providing scientific and technical support to various organizations and offering assistance to countries facing health crises or natural emergencies. ISS stands as a benchmark of excellence, generating scientific knowledge to drive evidence-based decisions for the betterment of global health.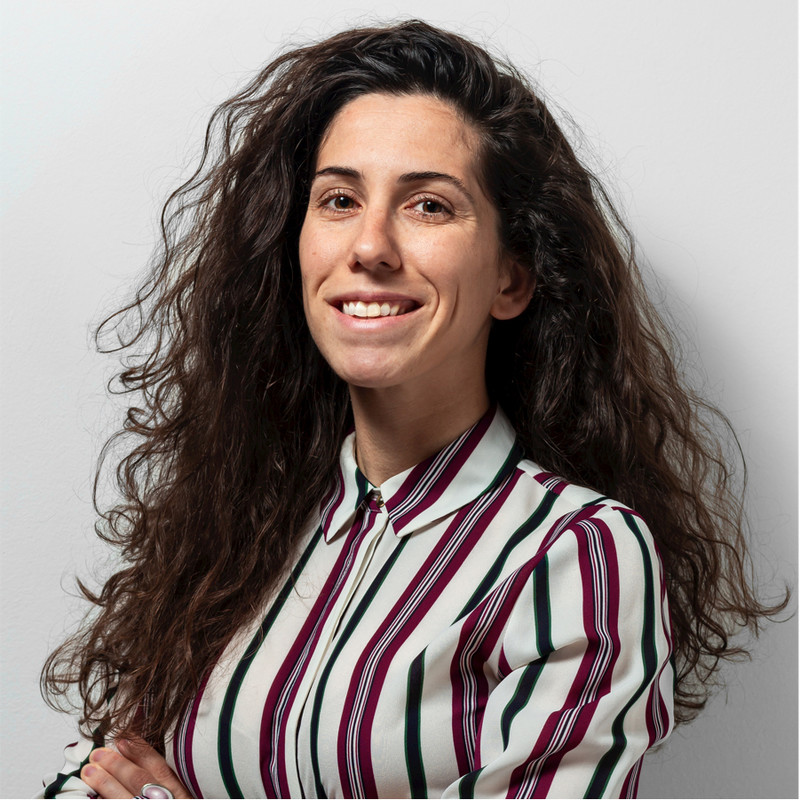 Dr. Benedetta Armocida – Coordinator
A dedicated professional in global health, Benedetta is a senior researcher at the Istituto Superiore di Sanità (ISS), at the department of cardiovascular, endocrine-metabolic diseases, and aging. A medical doctor by training, she is currently a PhD candidate in Global Health at the University of Geneva. She has dedicated the past years to the global health sector trying to commit to better and equitable health for all. Particularly, her engagement in diverse research groups, collaborations within the scientific and community realms, and leadership positions underscores her dedication to advancing global health initiatives and education. She prioritizes equity, diversity, inclusion, embraces inclusive leadership, and adopts a transdisciplinary approach.
Mission statement: Fostering a healthier future through collaborative efforts, guided by transformative gender leadership, emphasizing the strength of 'together,' and championing equity, diversity, and inclusion. Only through the empowerment of the next generation of leaders can we enhance a united front in the pursuit of better public health.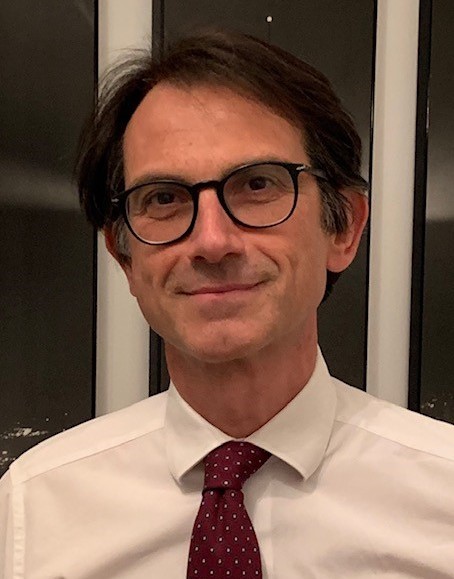 Dr. Graziano Onder – Scientific Coordinator
Graziano, a distinguished figure in geriatric medicine, currently serves as a Full Professor in Palliative Medicine at Fondazione Policlinico Gemelli, Università Cattolica del Sacro Cuore in Rome, Italy. With a rich academic background, including a Ph.D. in Preventive Geriatric Medicine, he has held leadership roles, such as the Director of the Department of Cardiovascular, Endocrine-metabolic Diseases, and Aging at the Istituto Superiore di Sanità (ISS). Graziano's extensive project involvement spans various EU-funded initiatives, showcasing his commitment to advancing healthcare research. As a recognized expert, he contributes significantly to the field, evidenced by his substantial publication record and notable awards, including the Bronze Medal for Public Health Merits from the Italian Ministry of Health in 2018.
Mission statement: To improve the care of chronic diseases in Europe, recognizing and respecting national diversities and bridging gaps in healthcare accessibility, information, and outcomes.
Unveiling the JACARDI Logo - Where Simplicity Meets Purpose
We are delighted to present the brand-new JACARDI logo, designed to reflect the project's dedication to improving public health and wellbeing. This innovative and simple visual image captures the essence of the project through three key symbols:
the horizontal line symbolizes the transversal and intersectional approach;
the arch represents comprehensive patient journey coverage across our WPs;
the dot graphically signifies the central role of the individuals.
The vivid yet calming combination of blue and green hues adheres to the color theme commonly associated with the healthcare sector. The decision to keep the image simple and abstract lays the foundation for a cohesive, creative, and impactful visual identity for the project. This strategic approach enables participants to convey messages reinforced by the appropriate visual imagery.
Join us on this visual journey!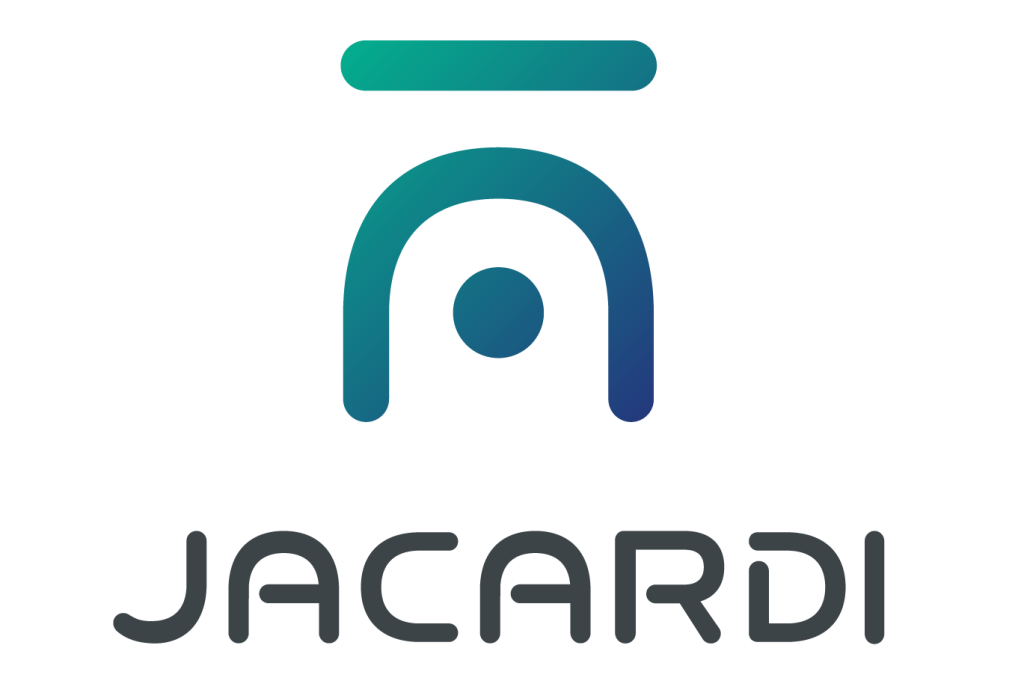 The Project in a Nutshell
Project Relevance and Objectives
The JACARDI project aligns with the objectives of the European Union Health Programme (EU4H) by focusing on the reduction of NCDs at both individual and societal levels. It seeks to reduce the burden of CVD and DM while increasing awareness of related risks and the acceptance of innovative lifestyle interventions.
The project's relevance extends to addressing the diverse needs of the people in Europe, harmonizing health systems, and improving healthcare access and quality. JACARDI's comprehensive approach aims to create a more equitable and sustainable healthcare system across Europe.
Key Focus Areas for Improving Cardiovascular and Diabetes Care
JACARDI identifies several key areas that require attention and improvement to effectively combat CVD and DM. These include:
Integrative Approach: the project emphasizes a whole-system and life course perspective. It acknowledges the role of social factors as well as the commercial determinants of health and seeks to reduce health inequities across Europe.
Health Literacy and Awareness: Recognizing the importance of health literacy, JACARDI aims to increase awareness of CVD and DM risks among populations. This includes tailoring health information to diverse cultural and social contexts.
Availability and Quality of Data: The project highlights the need for standardized and high-quality data to accurately monitor risk factors and disease prevalence. This data is essential for evidence-based health policy and improving healthcare quality.
High-Risk Population Identification: Identifying individuals at risk of developing CVD and DM is critical for effective prevention and management. JACARDI seeks to implement pilots that target this high-risk population.
Patient Care and Service Pathways: Barriers that hinder the implementation of best practices in patient care and service pathways will be addressed. The goal is to create an integrated and person-centered approach to care.
Patients' Self-Management: Recognizing the importance of patients' self-management, JACARDI will support self-management programs, especially those focusing on behavioral change and self-empowerment.
Labor Participation: The project aims to help individuals with NCDs, particularly those of working age, access the labor market and maintain employment. This will contribute to greater societal inclusion.
Geographical Coverage and Pilot Implementations
JACARDI involves 21 European countries, ensuring diversity in terms of cultural backgrounds, public health priorities, and healthcare systems. The project plans to implement 142 pilots that will reach and improve the care of millions of people in Europe. The wide geographical coverage and extensive pilot implementations are expected to provide a wealth of data for mutual learning and the identification of successful practices.
Standardization and Scalability
A key feature of JACARDI is the adoption of a common methodology for pilot implementation. This approach aims to harmonize procedures and tools across various fields, from health literacy to patient care pathways. It will benefit the scalability of interventions targeting NCDs, standardizing the methodological approach of EU healthcare systems.
Sustainability for a Healthier Europe
Sustainability is a core element of the JACARDI project. Implementing partners will receive training and guidance on making their pilots sustainable. The goal is to ensure that the benefits of JACARDI extend beyond the project's duration, ultimately contributing to a healthier Europe.
Disclaimer: This newsletter is published on the website of the Best-ReMaP project, a Joint Action of the European Union that concluded in September 2023. The professional legacy of the Best-ReMaP project will endure through its contributions to the JACARDI and the Prevent NCDs Joint Actions. 

Funded by the European Union. Views and opinions expressed are however those of the author(s) only and do not necessarily reflect those of the European Union or European Health and Digital Executive Agency (HaDEA). Neither the European Union nor the granting authority can be held responsible for them.